I have purchased my last three personal vehicles on Craigslist (CL) and have landed some great deals, saving thousands of dollars in most cases. It's my personal belief  that CL is the best way to score tremendous deals on auto and truck sales, if your willing to do a little of the leg work and forgo some of the conveniences of a dealer.
With that said it will require extra effort on your part, to ensure a safe , legal transaction, not get ripped off, and find a great deal,  that's the trade off, convenience vs. bargains. In fact the number one reason to use Craigslist and buy from a private party is mostly the the great deal you (cost savings) can potentially get on your used car purchase.
This post applies mostly to used cars, although there are many new cars for sale on CL, generally you're not going to save too much more than from a dealer.
Choosing your car…
This is a 100% personal preference thing, find the car that works within your budget and matches your style, low mileage late model cars are always preferred..
When to use  Craigslist…
Craigslist if best for DIY type of folks, those that aren't afraid of doing a little research in finding those bargains. Here are some bullet points to see if this fits your personality:
You're ready to roll up your sleeves and like doing the research and legwork
You know exactly what kind of car you want to get, and you have settled on a particular make/model, so you can focus and narrow down your buying choices.
You have a good sense mechanically of what a good running car is.Understand that most used vehicles are  sold as is, no warranties (unless it still has a mfg. warranty).
You're not in a hurry and can wait for a good deal to appear.
You're flexible on the color and trim options of the vehicle you want.
You have the financing , (cash on hand) figured out.
You understand basics of titles, taxes,registrations paperwork issues with auto sales.
When NOT to use Craigslist…
While I'm a DIY type of person, not everyone is and this is where the Craigslist buying experience may not be for you.
Convenience: If you want the convenience of just showing up at a dealer and have them shepherd you through the sales and financing process , and are willing to spend the extra bucks ($1,000's more)  , then go the new or used car dealer route.
Financing/Leasing: While this not a strict reason to not use CL, the majority of private sellers do not offer financing or leases, so if you need financing and don't want to be bothered with getting an auto loan from a bank or credit union, CL may not work.
It's much easier to get financing via a dealer, but avoid this as you'll pay exorbitant rates, stick with a bank , credit union or peer to peer lending. Most Craigslist private party sales are all cash deals. You may still be able to get financing from a bank for a private party deal, it's just more work.
Trade-In/Sell Existing Car: You may have a trade-in and just want them to take your existing car, and don't want to bother to sell it yourself. Keep in mind you're throwing away hundreds or thousands of dollars when you trade in your vehicle, sell it yourself to avoid this.
Warranty: You want a warranty with your sale. The exception to this is if the car is still covered under the manufacturers warranty terms, this usually is the case for 1-3 year old vehicles with low mileage.
Alternative to  Craigslist sales…
Besides Craigslist here's a list in order of value for your money, of places to get used automobiles and trucks.
Craigslist,: No frills best bargains for local car buyers.
Ebay Motors,Auto Trader: Mostly used car dealers, but still can find occasional private seller deals,
Rental/Fleet used car sales: may of the big name rental car companies, sell their fleet of  late model used vehicles at a decent discount,  many with extended warranties, check out some of these here: Enterprise Used Sales
Carmax: Carmax is a large chain of used car dealer without the haggle, basically they price there vehichles close to wholesale prices , with warranties and financing.
Beepi, Carlypso, Carvana :  These services have taken the no-haggle Carmax model with a twist, like direct online sales and  door-to-door delivery of the vehicle. Read more here…
Traditional used car dealer: They vary from your shady local corner lot with a dozen vehicles to used car dealerships of large established new car dealerships.
New Car dealer:  If you're buying a new car, and money is less of an issue and  and want all the hand-holding and convenience that comes with a new car purchase, this is the place to go.
Private Seller (By-Owner) vs. Dealer (By-Dealer)
One of the first by decisions you need to make  (you can filter it on on CL) , is do you want to buy from a Craigslist By-Owner Only  (A private seller) or BY-Dealer Only party or a Dealer.  This post is geared towards using BY OWNER (private  party )to get the maximum savings.
CL  BY-DEALER may have a wider selection of vehicles, but you're not really going to get any real savings. ALL dealers without exception will sell the car for a minimum of $500+ or more dollars above what they paid for it, typically you can tack $1000-$5000+ more to the price as that's how the dealer makes their money. In addition some have shady practices of all adding all sorts of fees like docs fees, shipping charges, name your pass-through charge, etc, all just to boost their resale price and then they claim these are just pass-through charges.. bogus.. ..
I highly recommend dealing with Private Party  (BY-OWNER) sales  because of the following benefits:
Better bargains more pricing options. You will have more negotiation room ,the person isn't making a living selling cars, they can sell the car for less than a dealer would for the same comparable vehicle. Also private party will make more money than just getting a trade-in deal.
Typically more honest: Private individuals are not in the car selling business, so they are typically not going to try to up sell, oversell or otherwise lie or try to get you to pay more, they will generally be more honest and open about the vehicle and its history . They still may play up the amenities of the vehicle but generally they are not car salespeople so its a more relaxed conversation.
More pleasant/ Less stressful: Private sellers are not in the car sales game, so the process of them showing you the vehicle, and offering a test drive should be pleasant and stress free. None will ever say, "What do I need to do to get you in this car today..."
Faster transaction: Typically you can show up with a check and once you validate all the paperwork you can take the car home that same trip.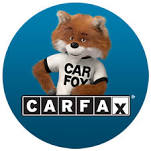 Once you have decided on a particular automobile, ask the seller for the exact VIN, verify the VIN came from the car, or better yet get the VIN yourself when you test drive the car. then Use CarFax or Autocheck to run a history report. The vehicle history report, basically shows you all the reported transactions about this vehicle,state registrations, mileage, most major maintenance and insurance claims. Vehicle history reports are not foolproof (sometimes information is inaccurate or omitted), but generally its accurate and a  part of your due diligence in vetting the used car.
Vehicle Test Drive and Vehicle inspection
Once you have seen a car you would consider buying, contact the seller and arrange for a test drive. Absolutely DO NOT buy a vehicle without having driven it first, NO EXCEPTIONS.  The vast majority of scams are those involving remote vehicle sales, or vehicles involving  shipping. So arrange for a test drive with the seller first before proceeding.
Once you have had a test drive and are satisfied, and are ready to close the deal, if you want more peace of mind you may ask the seller if you can take the vehicle to a mechanic of your choice. Or perhaps bring a mechanic or a trusted friend who can verify the mechanical soundness of the vehicle .
Typically this may be a bit of hassle for both you and the seller, so only do this if and when all the other details of the transaction have been agreed to and are finalized, simply make the final payment contingent on getting a mechanics ok.  As an alternative to a mechanic you can buy a bluetooth USB ODBII plug (~$15)  then get a Mobile App like Torque (free) and run a vehicle diagnostics yourself, many times, this is all a mechanic will do.
Because typically there are no warranties on used cars from private sellers, so remember its important to verify that the vehicle your're about to buy is mechanically sound. This is less of a concern when buying late model used car such as those that are  one , two or three years old with low mileage (< 20,000 miles) , as they may still be covered  under the manufacturers warranties. In any case , if its an older vehicle with over 100k miles, go the extra steps to ensure it's mechanically sound, check vehicle history reports on forums and online for that particular make/mode/year and see if others have had good experiences with that car of that vintage.
Verify a CLEAN  TITLE: Title,title,title!
The single most important piece of paperwork when purchasing a vehicle on craigslist is verifying that the seller has a CLEAN  TITLE. A clean title means that the seller has the sole legal claim and ability to sell you the car.  It means that their name (Seller's /Dealer) name is on the title, and that their are no lein's ( bank/financing claims against it), the vehicle history report should  indicate this, also a title with LEIN will usually have that noted on it..
Clean title, also means that the vehicle is not being sold as a SALVAGE or REBUILT, vehicles with these  titles indicate that the  vehicle was involved in a accident or flood and was deemed "totaled" by the insurance carrier, and sold at a steep discount, to a buyer. Typically Salvage vehicles can not be legally driven without going through a re-verification inspection by the state (varies by state) . When the vehicle passes the re-verification state process it gets a REBUILT title.
I generally recommend you stay away from salvage  and rebuilt titles, because, in most cases you can't legally drive the car, even if the vehicle itself appears mechanically sound, secondly, you will have a hard time getting insurance , as most insurance companies will NOT insure  salvage. or rebuilt titles,because it exposes them to undue liability,  so stay away from them.
Once you have this verified you can proceed to closing the transaction.
Avoid these car scams
Craigslist always gets a bad rap for the wide variety of scams, and the auto sales section is no exception. Below are just a few to be aware of and how to avoid them, There are many other sites online that provide more details on these scams, this is just a short list.
Ridiculous low car prices: Check Kelley Blue Book  , NADA Guides , AutoTrader Price guide, if the vehicle your looking for is way cheaper than the typical value its likely a fraudulent deal. More often than not the seller is a dealer and this is  atypical bait-and-switch tactic. When you show up the car listed online is somehow not available any longer..
Free Shipping from xyz, Location/ Overseas military, will ship scam: As mentioned above, do not attempt to buy vehicles that are not physically present. Certainly 100% scams.
Lost my job, need to sell: Personal bad luck stories, usually spell trouble…avoid
Title issues: Title has a lien against it (bank-owned financed car) , Title is not in the seller's name, title is a copy (not original document. with state watermark), Title is stored somewhere else.. avoid, before even thinking of making out a check verify the title document is original , in their possession and they have the legal authority to sell you the car. If you fail to verify this, you may still get possession of the vehicle, but you will have difficulty getting it registered or titled under your name.
Salvage /Rebuilt: Check title history is the  vehicle being sold with a  salvage or rebuilt title? Regardless of why it has this title (seller's will  always claim its for a minor fender bender reason or minor flood damage) , avoid these , too many state and insurance hassles to make it worth it.
Seller demands escrow/Western union or Cash only :Most sales should be done via certified check in person, the seller may ask for additional information to verify validity of check, but that's the one safe standard. If a seller demands some obscure escrow or Western union, avoid this. Also be very cautious of cash for large transactions, as this increases the possibility of criminal theft. If  you want to do a large cash transaction do it in front of a police station.
Walk away! if uncomfortable with deal
One of your most powerful weapons, before any money exchanges  hands is the ability to walk away from any deal. DO NOT fall in love with any car… Remember all cars and trucks ARE commodities, that means there are many others like them, and no matter how bad you want a particular one, or how good the deal seems, be ready to walk away, if the deal does not fall into your favor.  If the deal seems like a scam, it probably is.. walk away..
Closing the deal, paper work.
Ok , you have gone though the process above an it all checks out, now let's close the deal what you'll need.
Prepare a cashiers check for the amount agreed to. Make the check out to the buyer.
Get insurance for the vehicle, you will need VIN first to do this. You will get a temporary insurance card when you do this.
Get temporary  plates at DMV , or transfer plates from a previously own vehicle
Have the seller create a Auto Bill of  Sale  (Simple Template here), and have them fill it out and sign it.
Have the seller sign the vehicle Title (seller's signature, very important) and you sign the buyers said. Be very careful not to mess up the title, as any scratch outs or erasures invalidate the title and will cause a paperwork nightmare at DMV.
Get all vehicle paper work, such as manufacturers warranties, extended warranties, repair records etc.
Get all vehicle keys
Make payment and shake hands.
Take the signed title and bill of sale to DMV and register and title the vehicle under your name. It's at this point you will have to pay registration fees and state sales taxes (Where applicable)
Conclusion
There you have it, is buying a used car on CL a little bit of work, yes! do you like saving $1000's of dollars? Is the savings worth it? That's what you have to ask yourself. But if you go this route  in the end you can take the extra savings and feel  that you made the best possible deal you could, and put those savings to good use. Remember " a penny saved is a penny earned"..