Our trip adventure
Back in September of 2021 a group of friends an I went Kayak Camping on the Susquehanna River in the Harrisburg , PA area, our trip Friday-through Sunday was a 3 day, 2 night adventure out on the river. Kayak camping is a great way to see the world , depending on the chosen river and hopefully accommodating weather, it can be a relaxing way to escape the hustle and bustle of everyday grind.
The three of us , set out on a kayaking and canoe camping trip along the Susquehanna River. With the weather overcast but comfortable, they started their journey at the put-in next to Sweigarts Island and headed down the river.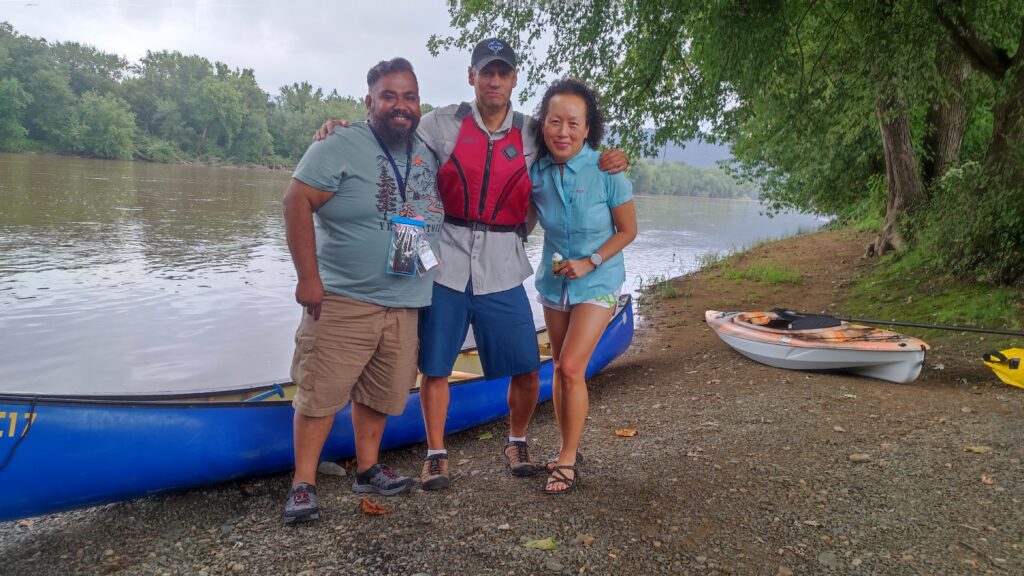 The first two days of the trip were filled with picturesque views and a peaceful atmosphere as they paddled along the river. The group had planned to camp out for two nights, and they found great spots to pitch their tents on the riverbanks. They had everything they needed for a comfortable trip, including food, water, and camping gear.
Haroon,, was an excellent cook and brought tons of great food for the trip. He had carefully planned out the meals and brought a variety of fresh produce, protein, and snacks that kept the group fueled and satisfied throughout the journey. From grilled chicken to skewers, Haroon's culinary skills were a highlight of the trip.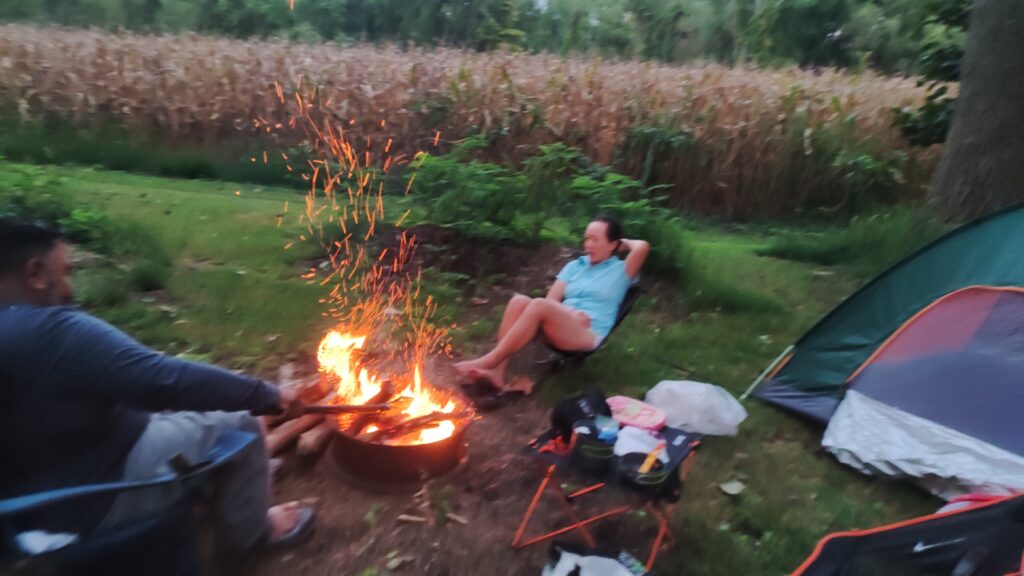 However, on the third day, things took a dramatic turn when they encountered the Dauphin Pass class 1 rapids. The rapids were more challenging than they had anticipated, and our canoe capsized. The group found themselves struggling in the water, and they knew they needed help.
Luckily, there were some nearby kayakers and boats who came to their rescue. They managed to pull the Haroon from the water and helped them to safety. Despite the harrowing experience, the group was grateful for the kindness of strangers who had come to their aid.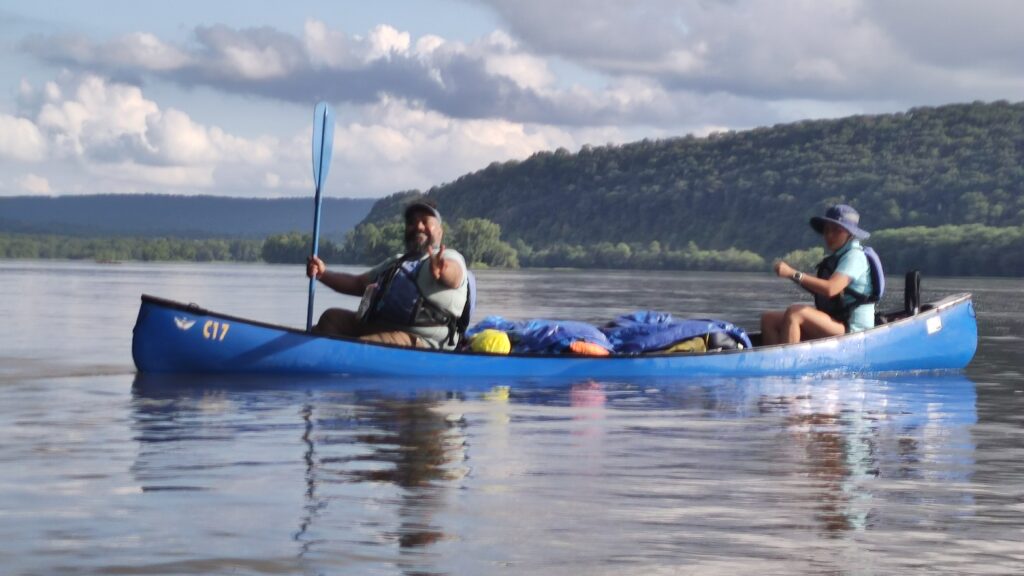 After the incident, the group continued their journey, albeit a little shaken from the experience. We eventually reached their final destination at the take-out in Marysville, PA. While the trip may have ended on a thrillling note, it was an unforgettable adventure that brought the group closer together.
Kayak and canoe camping trips offer a unique way to experience the great outdoors. It allows for an up-close and personal view of nature while getting some exercise and relaxation. It's essential to plan and prepare for these trips, including having the necessary gear, knowledge of the river, and safety precautions.
Things I learned about kayak river/lake camping
this being my first trip , I learned quote a few valuable lessons . Here's some general tips
Planning is an important part of the trip to have a successful trip, be sure to know what's along your route, how much food water to bring, how to deal with adverse weather etc.
Try to go during comfortable weather temperatures, usually fall or spring is best hear In the Northeast
Be safe on the river/lake review the river conditions and river maps and make sure to know where all the major river hazards are located, like rapids, strainers, water falls, low head dams and foot entrapment. Be prepared what to do if you capsize, have spare paddles (as you may loose one in a fast current)
Go with a group ,this improves safety and its much easier to get help and split chores when you have more than one person at camp.
Use FRS/GMRS radios to communicate with the group, These radios are pretty affordable (as little as $25 /pair) and more effective and convenient than cell phone service in remote locations
Make a float plan, where to put in , where to take out, where to camp and how long you expect to take to cover certain sections of the river
Camping locations may need to be booked, many locations along the river are often private property and do not allow camping, be sure to plan your campsites ahead of time, particularly during peak weekends/ summer season. Use smartphone GPS maps to accurately locate them.
Essential gear to bring
Like any camping trip the amount quantity and type of gear will vary mostly on the length of the trip and the expected river and weather conditions. So take the following as a very general list.
Kayak / Canoe: Kayaks are best for faster moving rivers and more challenging water conditions, where as canoes can carry more but require more coordinated paddling skills for maneuvering them and are best for slow or clam waters.
Camping Gear: The basics, Tent, sleeping pad, camp chairs, sleeping quilt/bag, knife, cordage, cook system, fire starter stove, gas, water canister, water filter, extra clothes particularly socks, rain jacket, warm jacket, first aid kit , toiletry essentials (toilet paper, wipes, trowel) and a positive attitude.
Food & Water: Depending on the length of the trip , and the weather bring food that won't spoil and can easily be cooked, warn food over a fire is always iconic and and everyone will love it.
FRS/GMRS Radios: Some way to easily communicate with the group.additionally if you're going out into more remote back country then some satellite communication device such as a Gaming inReach or Soleo
Miscellaneous Items: Fishing poles for fishing, cameras for photos/video, binocular bird watching, deck of cards or board games to relax and pass the time.
Gatewood Brown has a good video explaining this