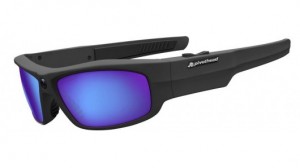 I recently purchased a pair of Pivothead Durango video sunglasses which replaced my recently broken Inventio-HD 720P  .
I had to return the Inventio-HD 720P because of an apparent hardware issue, I was not longer able to record or save/update to the memory drive on the device, tried everything but  something went awry.
Pivothead Reviews and Samples:
Pivothead cameras already have been reviewed in detail online, below are links to some of the more popular reviews:
I will focus below on my impressions and use cases.
| Feature | Details |
| --- | --- |
| Sensor |  8MP Sony CMOS Image Sensor video and crisp still images |
| Battery | 500mWh  ~ 1 hour |
| Video Modes |  HD video 1080p @ 30 fps / 720p @ 60fps / 720p @ 30fps |
| Photo Modes | Single -Burst up to 16 –  Time lapse Photos – photos during video |
| Memory | 8GB internal memory capacity |
| Optics | 75 Degree Field Of View – no "fish eye" image distortion |
Pivothead Specs
Pivothead has some pretty impressive specifications. We begin with a very high-quality Sony 8MP CMOS sensor similar to or better than the one in the current generation of iPhones.
Sunglasses fit and style
The model I have is the Durango style with blue reflective lenses, which is kind of a traditional sports/leisure sunglasses style . Some folks think they look like cheap drug-store sunglasses, but their styling is pretty traditional, it's not going to win any awards, but its also not going to look out of place.
Pivothead makes 4 different styles, so you should be able to find one that fit's your needs. It fits pretty comfortably on the face, and even though the eyeglass frames along the ears are larger than usual , it doesn't feel heavy or obtrusive. Also most models have interchangeable lenses.
Camera controls are placed on the left-side frame. atop the left temple a  rocker  controls video and photo shutter. Plus a small button on the bottom of the left side frame that powers the camera on and off.
Video / Camera Operation
Wow!  All I can say is I was impressed, the photo and video quality are really, really good, on par with my Contour camera. I first used them to record the Rutger's Half marathon that I was running in and was pleasantly surprised by the results. I think the magic here is the high quality Sony sensor, that features really decent f-number and excellent Depth of Field and a slew of configurations similar to the iPhone sensor.
The video quality is equally as impressive, again the Sony sensor shines, providing decent focusing capabilities and decent auto-exposure. Head movement of course may make the video a bit more jerky, but the built in anti-shake lens feature did a decent job of minimizing small jerky movements.
Sound quality is also pretty good, if your riding a bike you may get alot of wind noise, but nothing a well placed piece of electrical tape can't solve.
Also equally impressive is the codec used. Pivothead uses h.264 (mp4) files, so you actually get a very modern codec and decent file sizes , plus it doesn't have to split your files. Most every other video sunglass camera I have used resorted to .AVI files which are very large and were frequently split which made them difficult to re-assemble for editing.
My only major complaint here is the limited  75° FOV (Field of View). After using these glasses for a while, you need to  be conscious to look dead center at something you want to get on video otherwise it will but outside the frame.
Sample Photo / Video
Here are some sample stills from a recent race I used them in.

Software
Pivothead provides Pc software to configure the camera.  Some of the uses of the control software include setting video record resolution 1080p , 720p , 720p @ 60fps (for slow motion), Photo camera settings include, timer shooting, burst mode, iso and focus settings. The software does a really nice job of allowing you to configure the camera.
No software is needed to simply download photos to the PC just connect a micro-usb cable to the side of the glasses and it will appear as a USB drive on your pc.
Possible future improvements…
While this is clearly the best video sunglass camera available today, it's not perfect, there are a few things that would really make this better.
Improve battery life: Sadly a 1-hour record battery life is pretty poor, I can think of a dozen things that need over an hour. Something in the 2-3 hour range battery life would be better. I understand Pivothead  offer's  a battery pack  (Pivothead refuel) you can add to the sunglasses to provide auxiliary power , but that's something extra that you need to hang onto and not very convenient . A higher capacity battery in the neighborhood of 1200MaH  is what is needed. While on the subject of battery we also need a visible battery gauge to see how much is remaining. The blinking led's are not very intuitive for gauging battery capacity remaining.
Add audible indicators: Sadly there's no audible indicator that you've stopped or started recording (no beep) . You need to take off the glasses and peek at the led lights on the inner temple to see if the recording led (blinking red) is on. This is most irritating because of the auto shut-off, since you may think its on.. This seems like an obvious one, but so many sun-glass cameras omit this basic and essential feature. Since you have no screen to look at you need something audible to know that recording/photo has started. Again here The blinking led's are not very helpful.
Auto-shutoff too fast: This is related to the one above. The device has a pretty aggressive battery savings mode and will auto shut-off if you've stopped recording for more than  15-30 seconds. This is irritating because you may think the unit is powered on, and with no audible beep to tell you its stopped, you just press the rocker and assume its recording.. but only later will you discover it was off..  so I have conditioned myself to press the power-on button and check the indicator lights more judiciously.
Removable SD Storage: This is a convenience feature, because the storage is embedded in the glasses the only way to clear the video is to download it to the computer, no way to do if your in the field for a  while.
Wider field of view: The 75° FOV is actually pretty limiting. Its smaller than human vision  95° (your eyes), so if your not looking straight -dead on  at something its not going to appear in the video, it will be outside of the frame. They should at least do 100° FOV a tad wider than your eyesight.
Overall its winner
Overall these video sunglasses  are fantastic and it's something I can take with me on a variety of trips, cycling, running windsurfing,playing with the kids,  etc. And because they're light sunglasses you can take them off hand them to someone else and become a character in your own video, instead of just creating POV videos, all the time.
They are not cheap they retail for about $299/pair (down from the original $349), certainly pricey but when you factor in the convenience and quality of the video I think it's safe to say it's worth it.