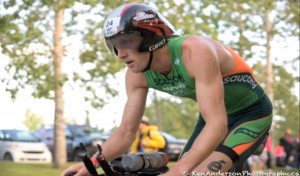 Canadian professional triathlete Trevor Wurtele  (part of Team Wurtele his wife Heather is also a pro triathlete) have some of the coolest and funniest photo video race reports. I had seen them before, and am thoroughly amused by them I can watch them over and over.  The guy is freakin' fast and creative!
He basically does a voice over with race photos and intermixes pop-culture references and commentary, just too funny the way he puts them together.
Check them out at his channel below and you'll have a ROFL  in a good Ricky Bobby kind of way…
Calgary  70.3 race report
Oceanside 70.3  2013
for more .. be sure to subscribe to their youtube  channel for future reports. and Congrats to Trevor on his recent win..
Trevor keep them coming.. I'm inspired I think I'll put something like this for one of my future race reports..