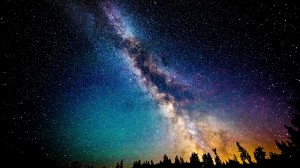 Ahh the proverbial bucket list. Its that time of year, when people begin to think of New Year's resolutions. So I prefer to think a little longer term, not just in the next year, but lifetime….  As we complete yet another orbit around the sun, its time to  realize as discomforting as it may be, that I'm one orbit closer to the inevitable.. no not the dreaded "fiscal cliff" , but the REAL inevitable. So here are my top 10+ things to do before  … well you know….
I'll keep this list up date and "mark off" items when I do them. The list is likely to grow as more things come up. A great source of inspiration are some of the ideas on this site Lifed .
Stargaze: Sky full of stars:Speaking of one less orbit , I really, really, want to see the clearest night sky full of stars, having lived in and around cities most of my life, I've never really seen a deep rich sky full of stars.There is something surreal about looking out into the cosmos, something that can make you feel both insignificant and grand at the same time. Neil deGrasse Tyson said it best.."The very molecules that make up your body…are traceable to the crucibles that were once the centers of high mass stars … We are in the universe and the universe is in us."

There are many places,famous sites such as  such  Maui's Haleakala National Park  in Hawaii or   Atacama Desert of Northern Chile a more complete  stargazing location list is here.  I also found there's actually a Dark Sky  Association that ranks other locations. There are also astronomy clubs the setup travel to different locations, usually around astronomical events.   Time Horizon: within next 10 years.
Learn to Windsurf: I tried my hand at at kite surfing a few years back , but frankly that was a bit extreme for me, so I'll try something a little more tame and manageable such wind surfing (or wind sailing). I actually took  a demo class in NJ a few years back, it was fun, but I came to the realization that you need a lot of practice and a good location. So I suspect a wind-surfing themed vacation to the Carribean is in order.  Some possible places include Cabarete in DR, or Aruba, anywhere where there are steady winds and great beaches. Time Horizon: within next 5 years.
Do an Ironman distance triathlon: Having recently gotten back into triathlon, I hope to one day, to possibly do an Ironman distance race (2.4 mile swim / 112 mile bike / 26.2 mile run =140.6 miles of exhaustion). It's kind of a rite of passage for the sport. While it would be nice to do the fabled Kona Ironman in Hawaii (it costs about $900 just for the race, not to mention its very hard to get in), there are many other ones, so I'll be quite happy finishing any one of them. Also related to this I suspect I'll need to do a marathon first (since the Ironman has a marathon run at the end).The only good news is that I completed a 70.3 (half Ironman this year) and yeah it was tough!   Time Horizon: within next 15 years.
Round the World Travel by Cruise or Plane:This is something that takes about 3-6 months depending on your method of travel. But I mean its a bucket list people, at some point, you need to see the whole damn planet (well as much as you can ) at least once, so its take some time.  Going by boat, there are actually cruises that specialize in this sort of adventure. Most of the major cruise lines offer them, You can see a list here of current round the world cruises. Cruise ports of call and itineraries vary greatly based on the cruise line. Costs also vary greatly depending on a bunch of factors (cruise line, stops, cabin type, etc.) prices ranges are from about $15,000 – $200,000 .  Similar to Round the world by boat, you can also get round the world flight tickets (known as RTW tickets).  There are many variations of these tickets , but typically they are one-direction tickets with a set number of destinations (stops). So you generally can choose your destinations and then simply hop-on and hop-off flights as see the world on your schedule. You still need a place to stay and things to do when you get there, There are a bunch of sites that cater to this sort of trip and have complete  vacation packages that includ accommodations. . Costs vary greatly based on routes, stops, and restrictions but generally range from $3000~$10,000 USD (RTW airfare ticket only).
Road Trip across USA: Similar to the one above, for similar reasons, but just to better get to know and see the country that I love up close.  For inspiration take a look at this Ken Burns documentary Horatio's Drive (watch it freely online). Time Horizon: within next 20 years.
Take an amazing Photograph: I like photography for the magic of capturing a moment in time, I especially like photos that have unique and interesting points  of views or evoke  some sort of emotion, here are some cool sports photos from this year. Someday I hope I can get one photo, just one that does this.. Here's a list of most famous photos of all time (sadly many are about  war and tragedy). My favorite of all time is the photo The Blue Marble.
Build some gadget. I  know this is very vague, but I have an itching to invent something, likely some electronic trinket that can be fun or practical.  I've been toying around with the idea of using something like Arduino or Raspberry Pi to build something novel or just amusing. Possibly a remote control something or other. Time Horizon: ????
Learn to Fly/ Pilot's licence ??: This has been an on and off one for me. It comes and goes with the seasons. There are moments when I really wish I could do it, others when I'm like  meh. But I think the fact that I still think about it means I should try. Learning to fly is actually pretty approachable, so possibly one day. It costs about $5000-$10,000 to obtain a private pilots license. Time Horizon: within next 20 years.
Volunteer in Foreign country and US: This is something of a give back to society item, but I hope one day, when time and flexibility will allow it to volunteer likely teaching or helping a community in a foreign country. Whatever I can do to help , Why a foreign country, partly for the experience and exposure to a new culture. Also I would like to volunteer here in the US and increase my efforts to charitable causes.   Time Horizon: ?????
Watch Tour De France Live (Olympics too): I have always been fascinated by the Tour De France, especially when the riders race up the steep mountain roads, complete insanity, sure some of them may have added some "vitamins" to diet of fitness, but it doesn't minimize the spectacle. I hope one day to be one of those crazies the clog the roads near a summit finish or maybe run next to the riders in costume and encourage them on.. Also related I would hope some day I can watch the Olympics or World cup live.
TBD:  There are probably a bunch of smaller things I'd like to accomplish, so I'll leave this one as a placeholder for something amazing, that hasn't crossed my mind. If you have a suggestion let me know…
If this list inspired you , let me know , of course there are many of these lists all over the web, here's some links to some sites that may inspire you!